Second Winter is out of stock
Hello and welcome to the Prince Melon Records site.
At present this is the only site where you can purchase physical copies of the Ed Kuepper, Laughing Clowns and The Aints live and rarities 'bootleg' series of cds. All cds and dvds are artist approved and only available as limited editions in single sleeve cardboard covers. We are now making some of the out of print albums available here
Ed Kuepper downloads
. Some titles are also available for download on iTunes, Amazom MP3 , eMusic and other sites if you prefer. Please note DVDs are region free.
volume 14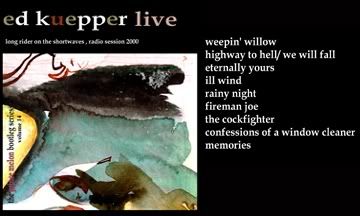 Volume 14 is sold out
Volume 15
Volume 15 is sold out
Volume 16
Laughing Clowns live 1982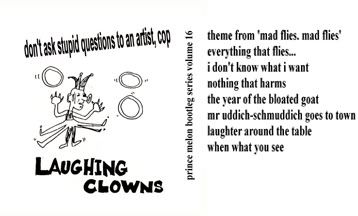 Sold out
Volume 10 The Aints Live
Volume 10 " The Aints Live' is sold out
Volume 11 Ed Kuepper Live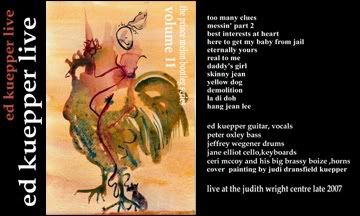 Volume 11 'Ed Kuepper live at the Judith Wright Centre' is sold out
Volume 7 Laughing Clowns Live 2009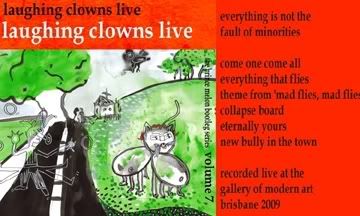 Volume 7 'Laughing Clowns Live' is sold out
Volume 1 Ed Kuepper Live [The disc that started the Prince Melon resurgence]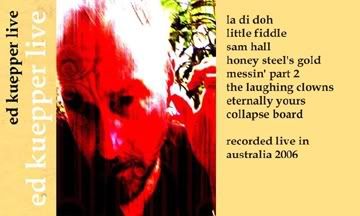 Volume One 'Ed Kuepper Live' is sold out
Volume 12 Studio Demos 1988 and 2007
Volume 12 'Studio Demos' is sold out
Volume 2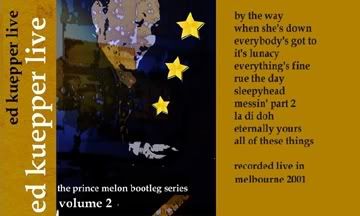 Volume 2 sold out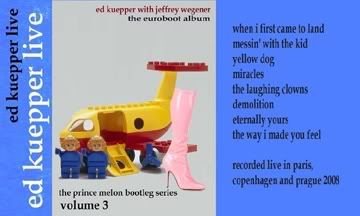 Volume 3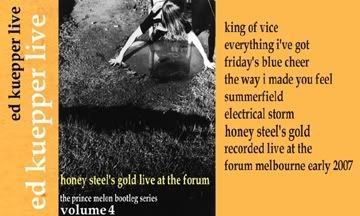 Volume 4 'Honey steel's Gold live at the Forum'
Volume 4 has sold out.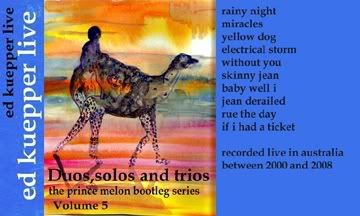 Volume 5 'Duos ,solos and trios'
Volume 5 has sold out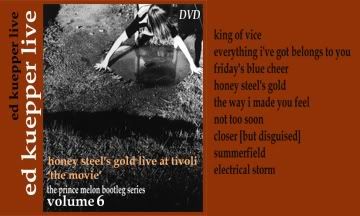 volume six 'Honey Steel's gold the movie' Region free PAL DVD.
Volume 6 has sold out
Volume 8 'Laughing Clowns live at the Basement'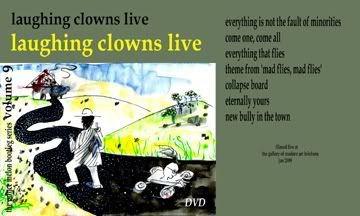 Laughing Clowns Live at the gallery of Modern art DVD region free PAL
Volume 13 The Ascension Academy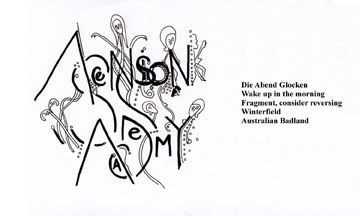 ' The Ascension Academy' is sold out
Live in London 2007 volume 17
Sold out
volume 18
Live European and U.S radio sessions 1986, 1988, 1990, 1993 volume 18
Sold out
Two videos from the live Laughing Clowns DVD on Prince Melon Records.
The DVDs are higher audio and video quality.
The show was recorded at the Gallery of Modern Art Brisbane in Jan 2009
and was the first time the band had played together since breaking up in 1984.
The first video is of 'Come one,come all' originally released on the Prince Melon Records album 'Mr Uddich-Schmuddich goes to town' in 1982
The second clip is of 'Everything that flies...] originally released on the Prince Melon Records 12 inch E.P 'Everything that flies is not a bird' in 1983.